Uppsala is the forth largest city of Sweden and was once the capital of the kingdoms' lands of Svealand, still the name for the central part of the country. For me Uppsala was the first place I visited in Sweden, back in 2001. It later became my hometown for more than a decade.

Uppsala once started further out to where it is now, in a place that is currently renamed in Gamla Uppsala. Here you'll find burial mounds from centuries ago, and every last day of April a huge bonfire to welcome the coming of spring during Valpurgis night. Uppsala later moved to its harbour sister village at the river Fyrisån, and the name of this village subsequently became Uppsala. As a trade, power and religious town it florished, and has up to today Scandinavia's tallest house of worship: the cathedral (domkyrkan) of Uppsala - still the seat of the Swedish church.

Knowledge became another center piece in Uppsala growth, when in 1477 the first university of Sweden and the longest existing of Scandinavia was opened. Life without students is unthinkable in Uppsala, and each region of Sweden has its own "student nation", housed in historic buildings where parties happen often.
While the city itself is vibrant for Swedish standards, escapes to relax are close by. Like the Hågadalen nature area, or the vast Norra Lunsen Nature Reserve.
All combined, Uppsala is certainly worth a shorter and longer stay - with Sweden's main airport Stockholm-Arlanda a short 20-minute train ride away.
Studentjubel

When the 15-year-olds are ready to study, and leave elementary school, the town is celebrating. This is called Studentjubel. Photos taken at the Katedralskolan a few years ago.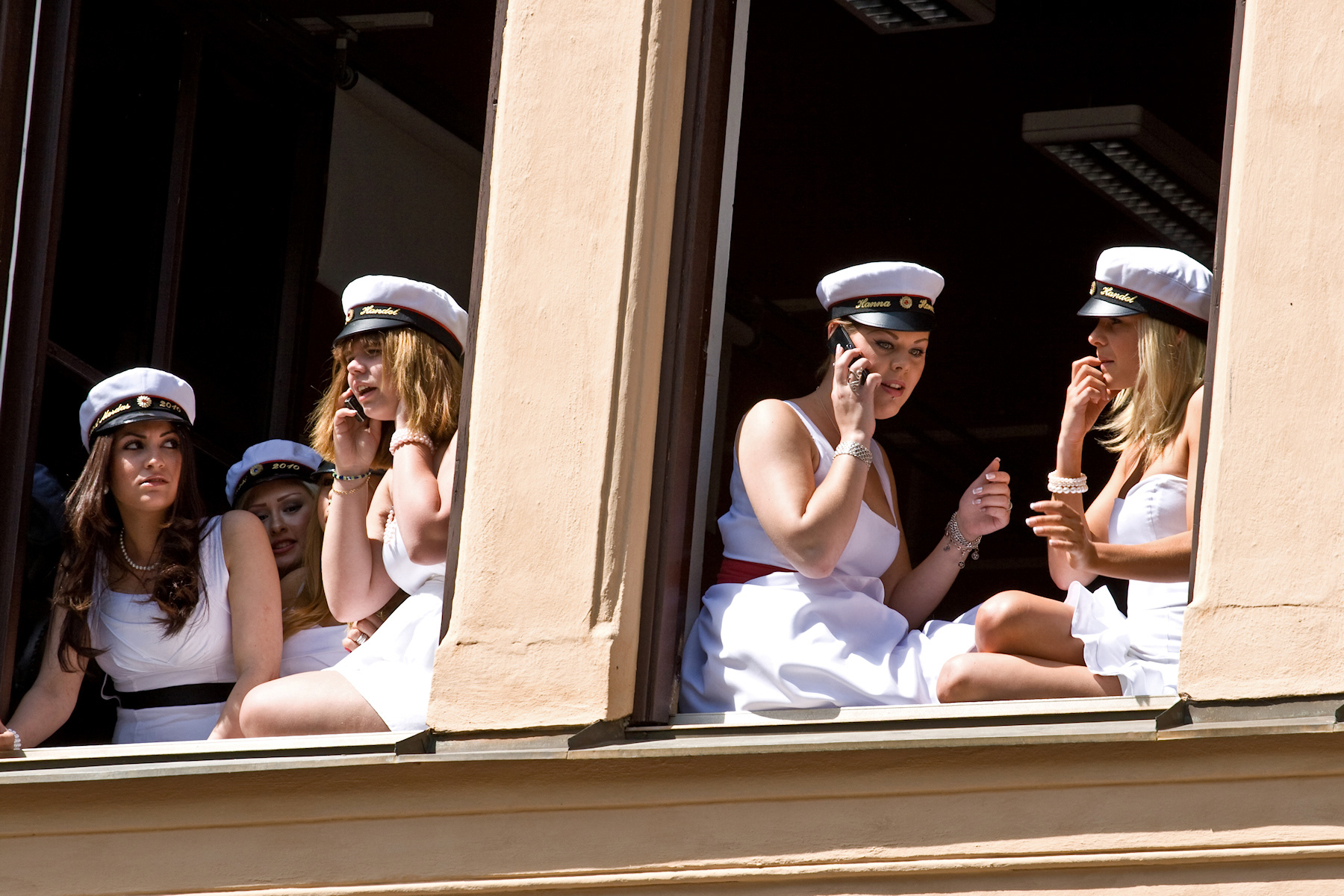 Valborgsmässoafton (Valpurgis Night)
The celebration of the coming of Spring, every last day of April, across the country.
A classic is the bonfire at the foot of the Gamla Uppsala mounds.

Lennakatten historic rail line

Norra Lunsen Nature Reserve